Working together, we will keep each other safe. Our notaries may wear masks while providing notarizations. We ask that you reschedule service if you are experiencing cold or flu-like symptoms.
Around the Clock Notary, LLC is a mobile notary service. For more than 10 years, we have served as the "go to" Ashburn Notary. Our notaries have a wealth of knowledge and can notarize a variety of documents. From executing your loan documents to serving as the as the Authorized Representative for your Form I-9 we make sure your important and often time sensitive documents are completed accurately and efficiently. Our notaries are members of the National Notary Association and our Signing Agents have been certified and background screened by the National Notary Association.
At your convenience, we can:
Take an acknowledgement
Administer an oath
Certify an affidavit
Certify "true copies" of documents
Serve as an Authorized Representative for form I-9
Verbally confirm identity to the Court
Execute loan documents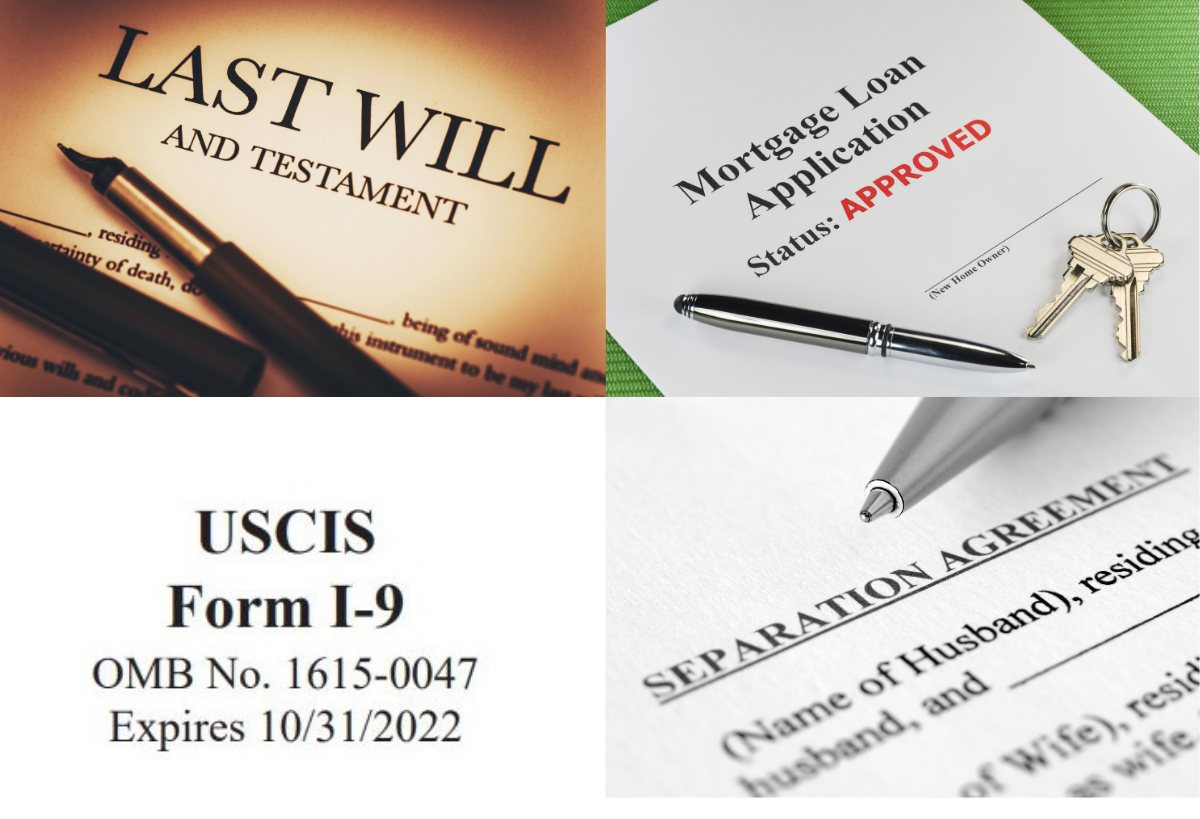 We travel to your home (be it a private residence or residential facility), your office or a public location to notarize your documents. You don't have to you miss work or be confined to your bank's hours in order to have your important documents notarized. We can perform notarizations seven days a week at a time that is convenient for you.
Not everyone needs a mobile notary. Mobile notaries are for those who need a notary to come to them for convenience and for those who have documents that require special handling. If one has the option of using the notary at their bank, credit union, local postal services facility or their library, that is the most economical option. Mobile notaries do not maintain a location for notarizing documents. We come to you and a fee is charged for that convenience. Often we can come to your home, but a public location is sometimes necessary.
A notary acts as an official, unbiased witness to the identity and signature of the person who comes before the notary for a specific purpose. The person may be taking an oath or signing or acknowledging his or her signature on a legal document.
A notary is not an attorney and therefore, by law, cannot: explain or interpret the contents of any document; instruct one on how to complete a document; direct one as to the advisability of signing a particular document. Engaging in any of the aforementioned activities would be the the unauthorized practice of law and could cause the notary to face legal penalties that include the possibility of incarceration.
A Signing Agent is a mobile notary who specializes in loan executions.